Harbor Castings Inc. 
• 
2508 Bailey Rd.
 • 
Cuyahoga Falls, OH 44221
 • 
Ph: 330-499-7178
 • 
Fax: 330-499-2018
Why Choose Investment Castings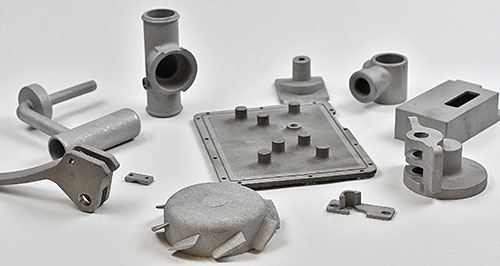 Durable Castings for a Fraction of the Cost
From concept to casting, we'll help you translate your designs into durable, high-strength steel, aluminum, brass, or bronze parts, fast – usually within 6 weeks.
In the process, you'll get design flexibility unparalleled by any other manufacturing methods – eliminate machining, welding, and fabrication operations; choose from a range of over 100 alloys to obtain precisely the properties needed.
Best of all, you'll save – tooling and per-part costs are typically fractions of what you'd pay using any other processes.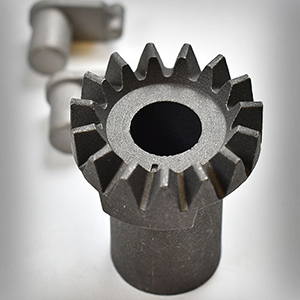 A Harbor Investment Casting Will Deliver
Precision: +/- .005 inch per inch and closer
Good Surface Finish: 125 RMS or better
Consistent Quality: no die wear, minor variation casting to casting
Economical Alternatives: eliminate machining and assembly operations
Wide Range of Sizes & Quantities: an ounce to thirty pounds, ten parts to millions
Material & Design Flexibility: over 100 ferrous and non-ferrous alloys, endless shape possibilities
Harbor Castings Will Provide:
Timely quotes
Parts at economical prices
Quality craftsmanship on your parts
On-time delivery
Friendly customer service
Commitment to meeting our customer's needs
No voicemails — always a live voice
The Investment Casting Process
Investment castings are a fantastic way for Small to Medium-sized businesses to get affordable castings within a fleeting time frame. These steps create quality parts from start to finish.
1.  A toolmaker builds a precision aluminum die to make wax replicas of the part, called patterns.
2.  Molten wax is injected into the die cavity; the resulting pattern is removed after it solidifies.
3.  From one pattern to as many as two hundred are wax welded to a wax runner to form a cluster.
4.  The cluster is dipped repeatedly in liquid binder and ceramic powder to build up a shell mold.
5.  The mold is placed in an autoclave to melt out the wax, then in a furnace to harden and preheat it.
6.  Molten steel is poured into the heated mold and solidifies to form a cluster of castings.
7.  The mold material is removed from the cluster, and the parts are sawed off from the runner.
8.  The parts are finish-ground, deburred, and sent for secondary operations such as heat treating.
9.  Each part is inspected and shipped on time – guaranteed to meet your specifications.
Harbor Castings Inc. 
• 
2508 Bailey Rd.
 • 
Cuyahoga Falls, OH 44221
 • 
Ph: 330-499-7178
 • 
Fax: 330-499-2018