Harbor Castings Inc. 
• 
2508 Bailey Rd.
 • 
Cuyahoga Falls, OH 44221
 • 
Ph: 330-499-7178
 • 
Fax: 330-499-2018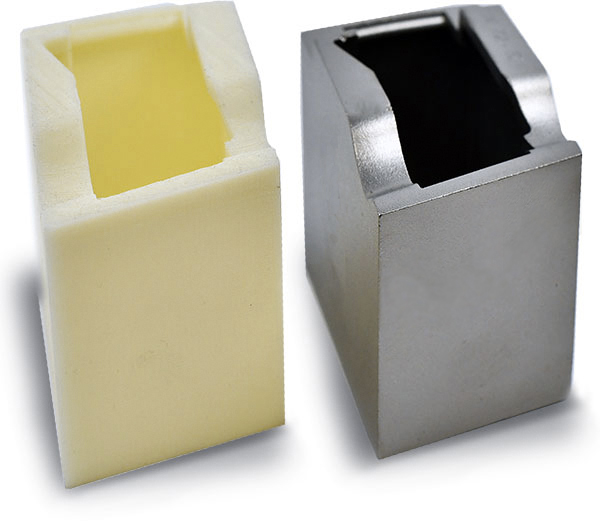 From a Solid Model to a metal prototype and best of all, no tooling required!
Metal prototypes produced with the latest technology in 3D modeling and the precision of the investment casting prototype process. Harbor Castings can deliver in just days either a 3D SLA model of your part for quick design validation or cast your design in metal, so you can quickly evaluate its fit, form, and function.
Why limit yourself to the costly and often time-consuming process of machining prototypes out of bar stock or fabricating prototypes as complex weldments. Simplify your prototype process by using investment castings from Harbor Castings.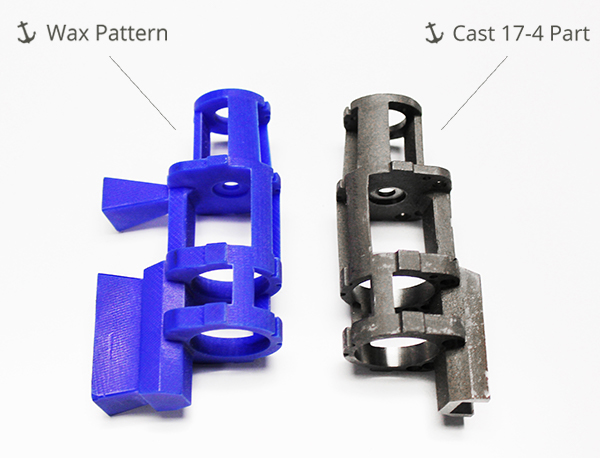 An example of a Rapid Prototype next to an actual Investment Casting from Harbor Investment Castings.
Harbor Castings Inc. 
• 
2508 Bailey Rd.
 • 
Cuyahoga Falls, OH 44221
 • 
Ph: 330-499-7178
 • 
Fax: 330-499-2018